Republican L.A. County Sheriff Stages Search of Democratic Critic and BLM Supporter
As part of an alarming pattern across the United States of Republican sheriffs launching investigations of their Democratic critics, L.A. County Sheriff Alex Villanueva served a search warrant of Villanueva's chief critic, County Supervisor Sheila Kuehl.
Kuehl is on record as supporting Black Lives Matter, and criticizing Villanueva for his handling of the L.A. County Sheriff's department, and called for his resignation.
What adds to the kangaroo court nature of this search is that a L.A. Times photographer was on site at the exact moment when Kuehl was brought out by deputies, posing a very clearly confused look, pointing at the photographer.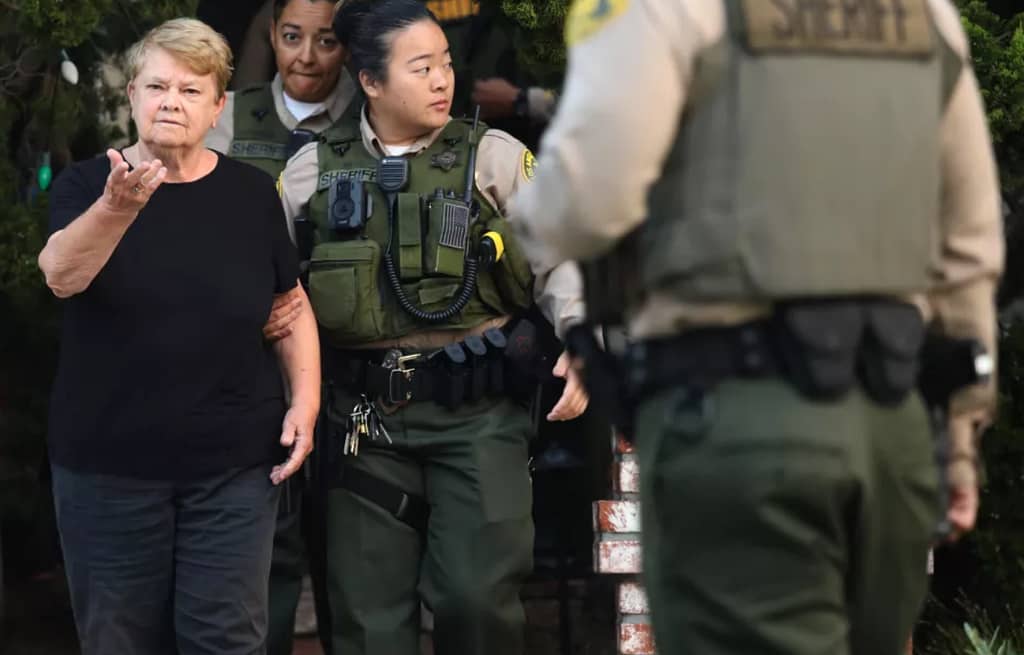 L.A. times columnist, Steve Lopez, called the search, "a clownish and vindictive political stunt" and went on to say "You'd think Kuehl, 81, was some kind of desperado."
Villanueva has a well-established record of retaliation against his critics, and even attacking reporters with false or trumped up charges.
A retired Los Angeles County Sheriff's Department chief also sued the county and Sheriff Alex Villanueva, one of several department members to claim Villanueva directed a coverup of a video of a deputy with his knee on the head of a man in custody for three minutes.
Villanueva also pushed back against requirements for reporting minor uses of force, he wanted to bring back metal flashlights that had served in the past as clubs, and he had opposed former Sheriff Jim McDonnell's attempts to give prosecutors a secret list of deputies disciplined for dishonesty and misconduct.
Luckily, Villanueva is up for reelection this November, and voters anywhere in Los Angeles County will have the opportunity to make their opinions known at the polls.